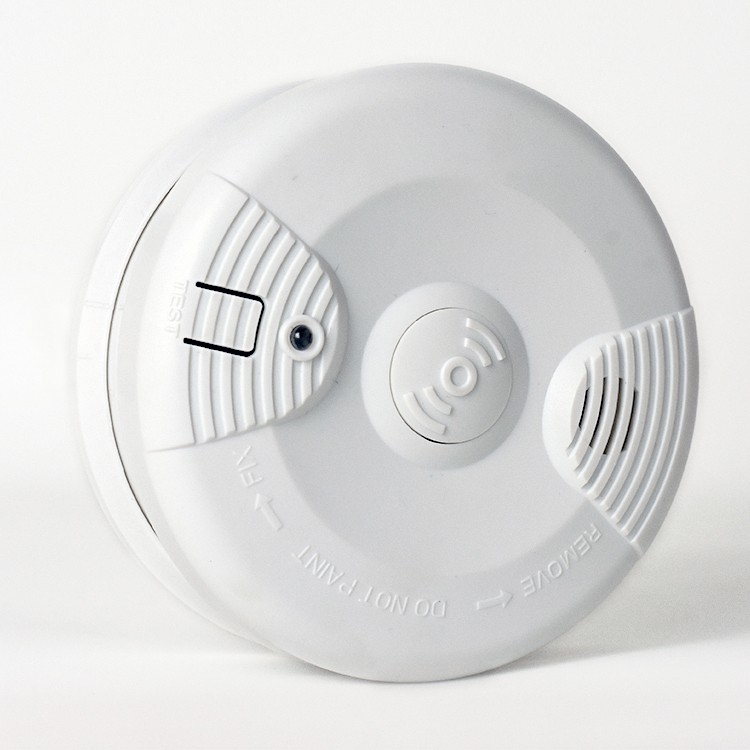 AW-STD606A Battery heat detector
The detector is a photodetector that uses the most advanced optical sensing chamber.
The detector is designed to provide open area protection and can be used with the AW-FP100 Series Addressable Fire Alarm Panel.
It has a wireless network alarm function; it can form a wireless LAN alarm system through the host; wireless
connection, no wiring, easy installation and construction.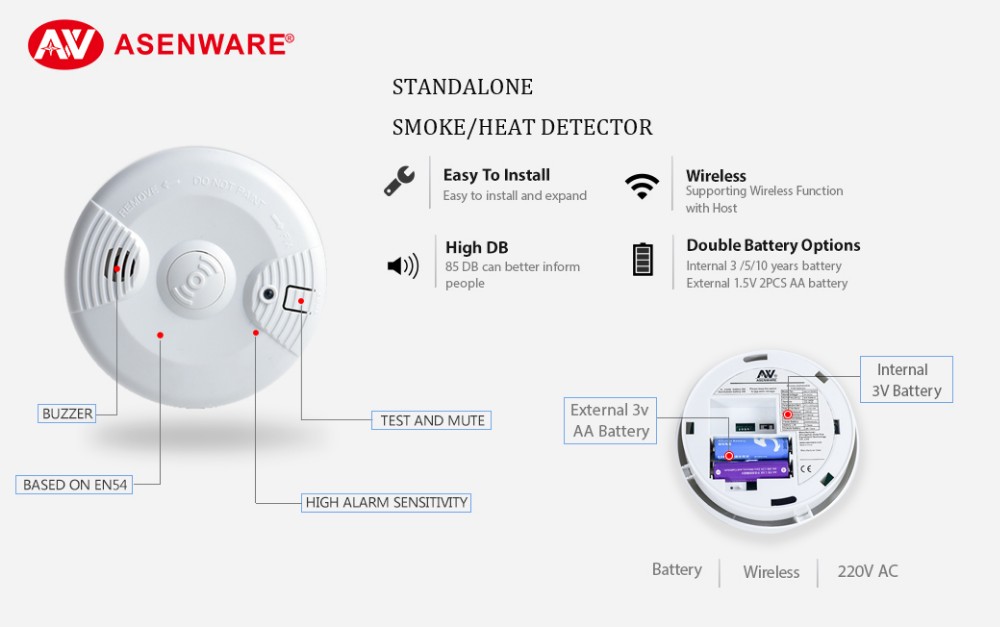 >>Specifications<<

※Working power : A -CR17335/17450 lithium manganese battery B- 2* AA alkaline battery
※Current : ≤8µA@3VDC
※Maximum Alarm Current (LED on) : ≤100mA@3VDC
※Operating Humidity Range : ≤95%RH(40°C±2°C) Relative
Humidity, Non-condensing
※Operating Temperature Range : -10°C to 50°C
(14°F to 122°F)

※Wireless working frequency band : 428-438MHZ
※Wireless transmit power : +20DB

※Alarm level : ≥85db /3m
※Height : 54.5mm installed in Base

※Diameter : 126.7 mm

>>Installation<<
INSTALL THE DETECTOR BASE
A. Open area smoke or heat detectors are intended for mounting on a ceiling or a wall in accordance with the fire standard in your country.
B. Attach mounting base to ceiling or wall.

INSTALL THE DETECTOR HEAD
A. Align detector head alignment mark line with the base's start alignment mark line.
B. Push the detector head into the base while turning it clockwise to secure it in place.
C. Do not install the detector head until the area is thoroughly cleaned of construction debris, dusts, etc.
D. Test the detector(s) as described in the TESTING section of this manual.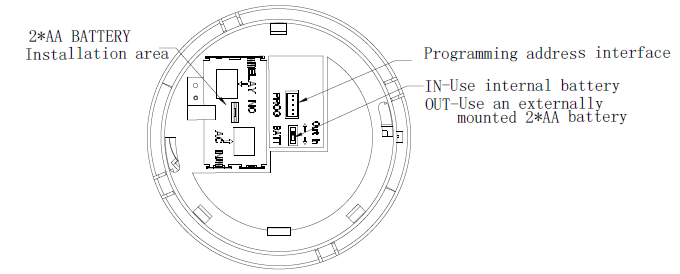 >>User manual<<
A. Write the probe address through the programming address interface.
B. Switch to IN position(If using an externally mounted AA battery, pull the power switch to OUT).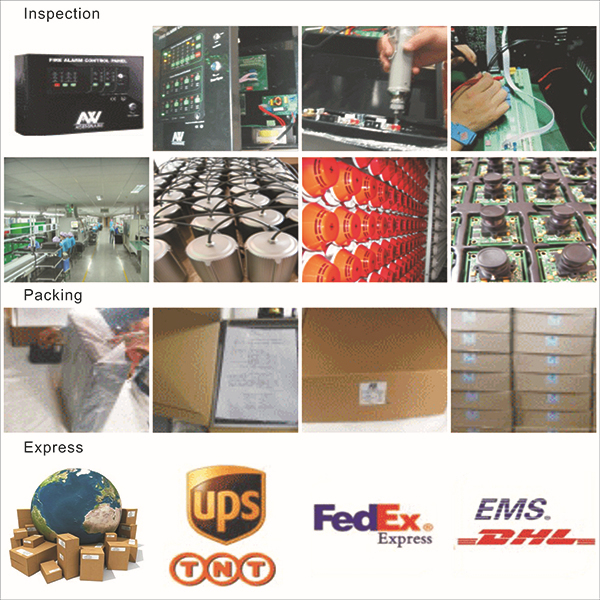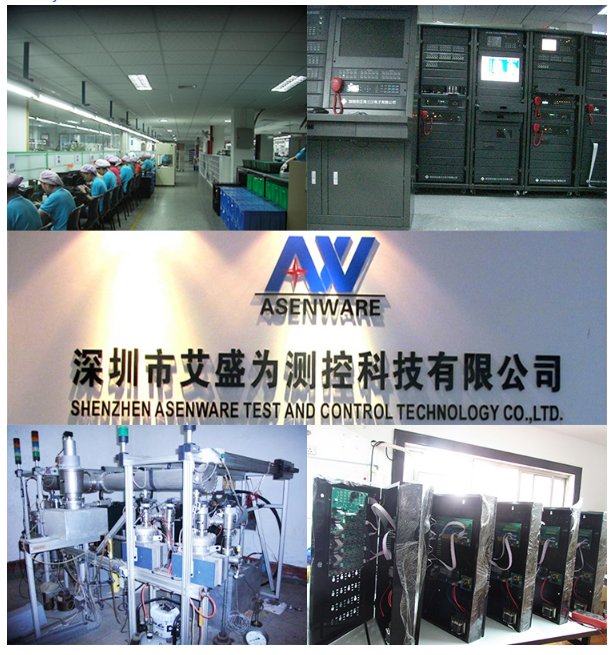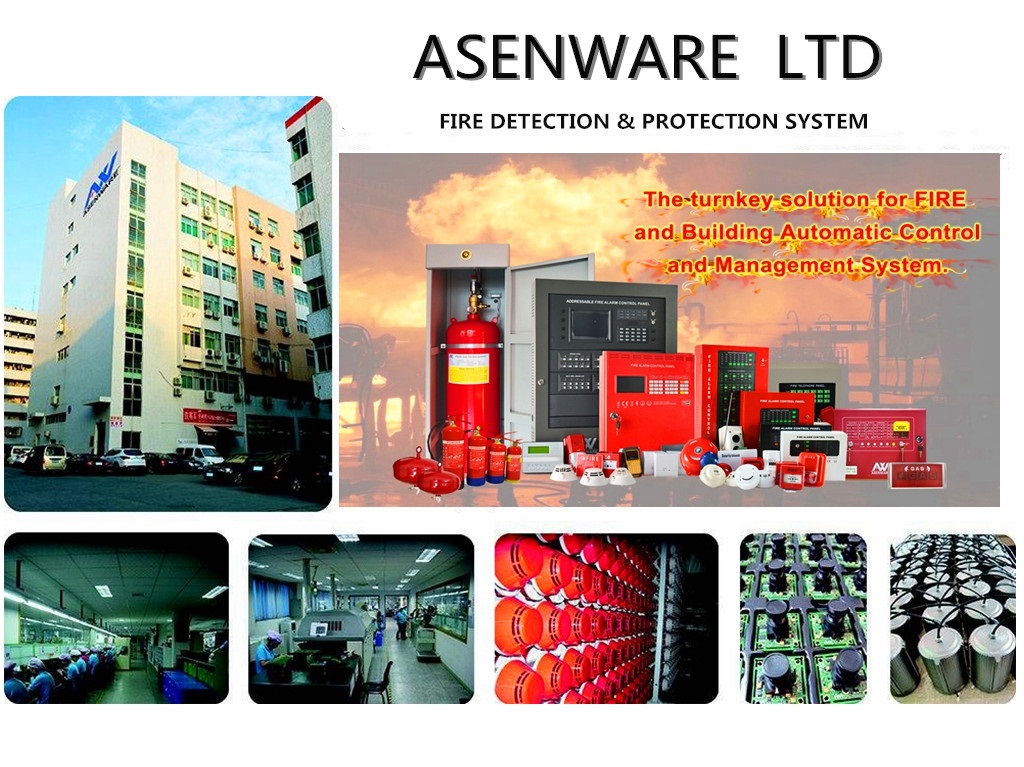 >>About us<<
ASENWARE is the fire alarm system and fire suppression system manufacturer and whole fire safety solution provider since 2005.
Driven by a commitment to sound operations, ongoing innovation, and open collaboration, we have established a competitive fire safety products line include addressable fire alarm system, conventional fire alarm system, central monitoring emergency light system, fire telephone and gas suppression system.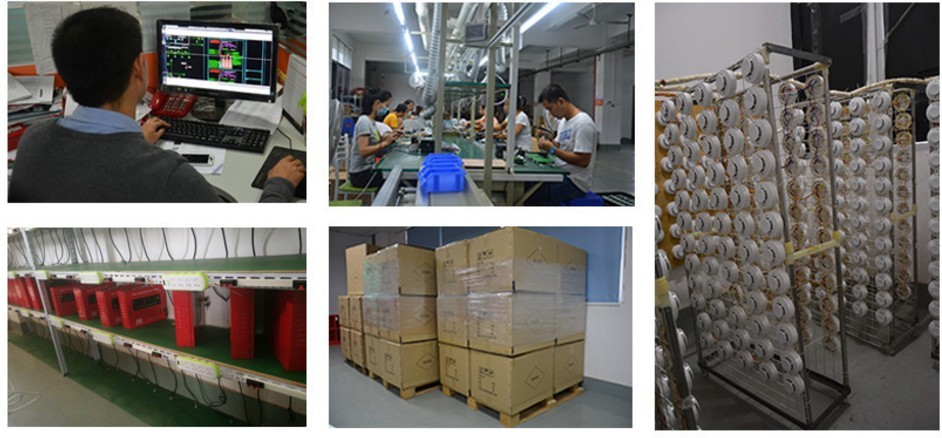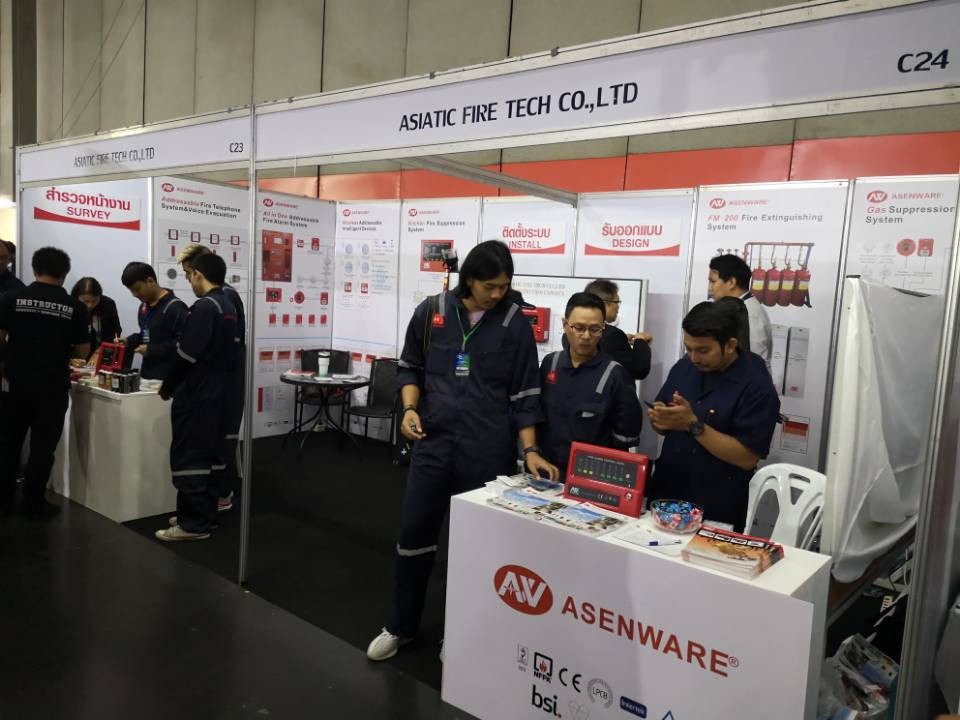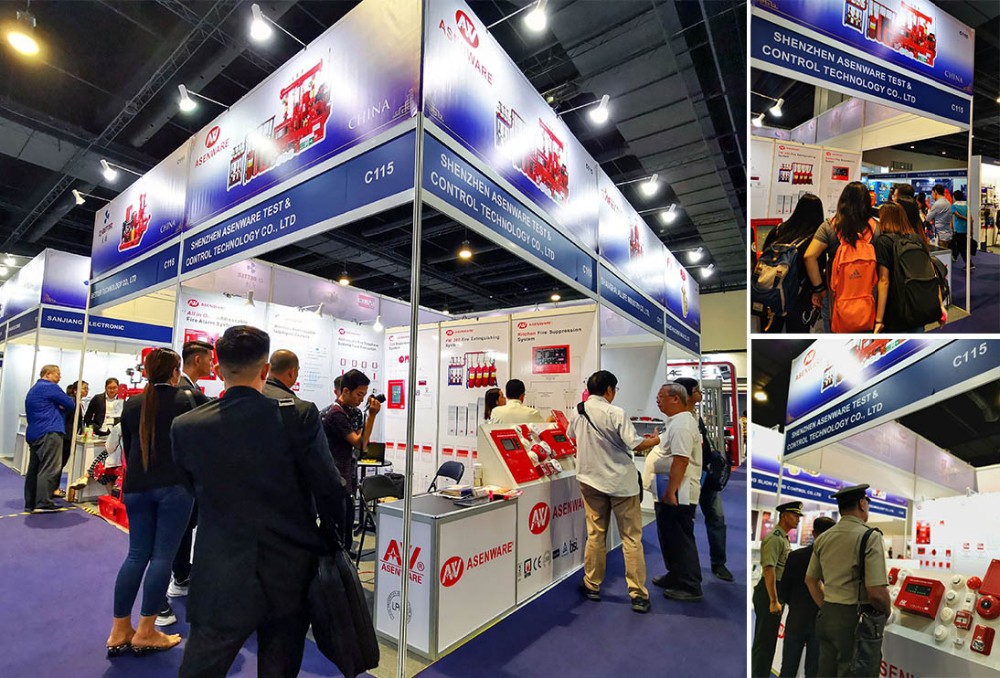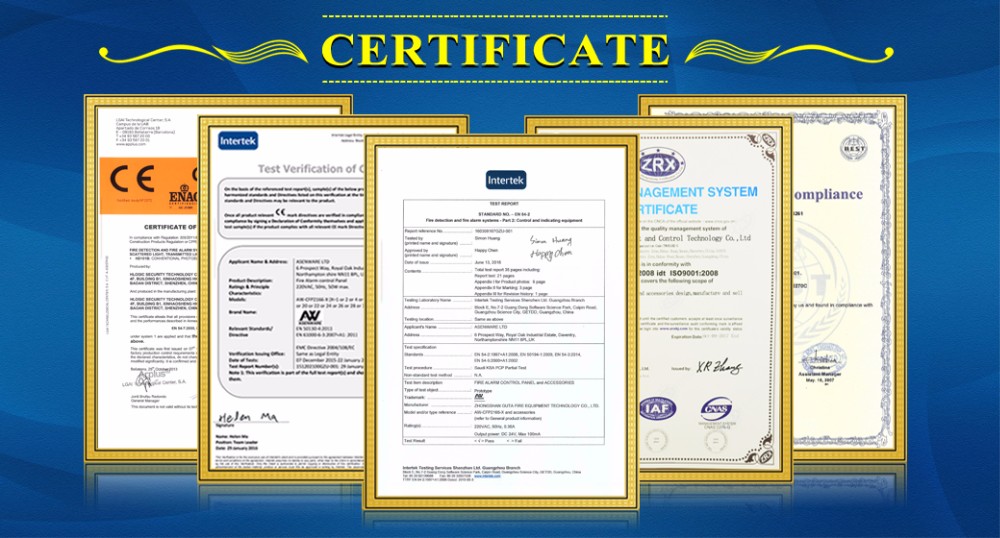 * Over 10 years' experience.

* Prompt response.


* OEM & ODM is available.

* Support factory inspection.

* Standard quality control system.

* Different choices of payment and delivery.




* Whole set of technical supports and with abroad projects experience.

* We are manufacturer, offer better price better production control.

* Sample order, customized order, bulk order are supported.

* Reliable after-sales service, with one year waranty.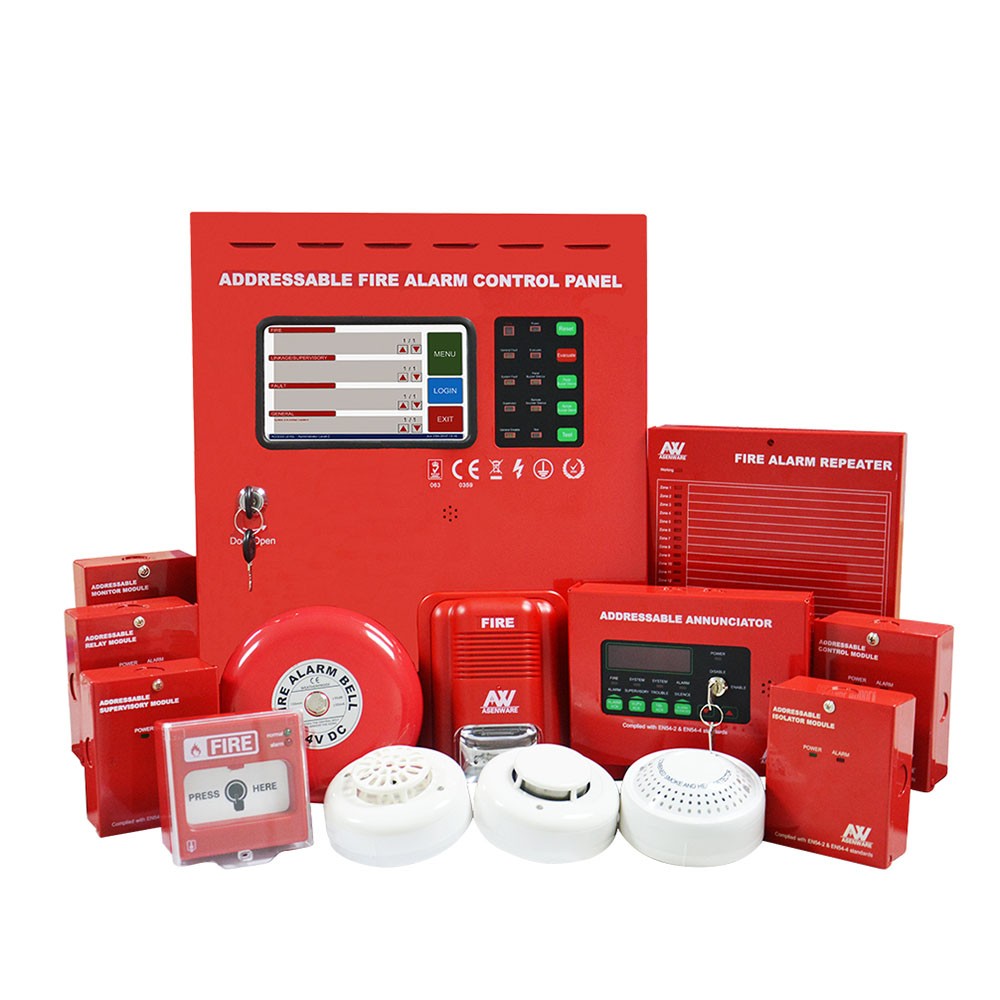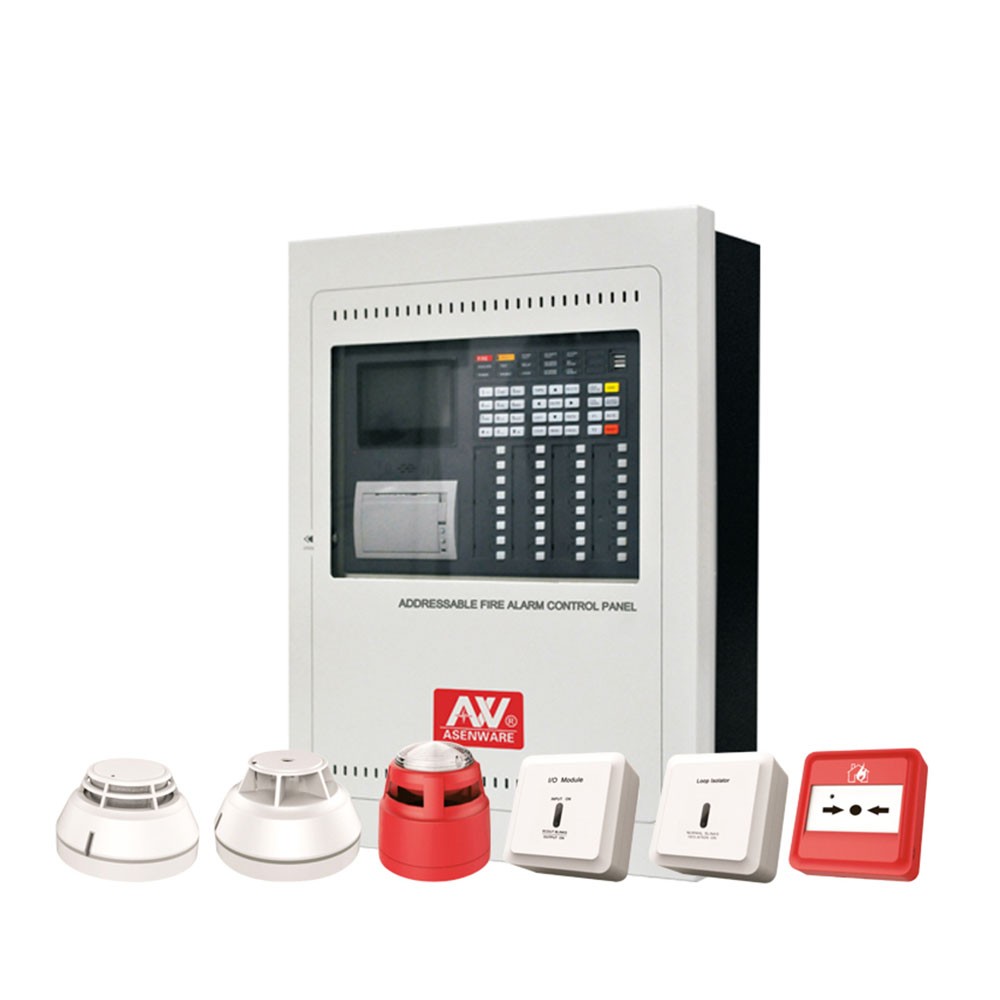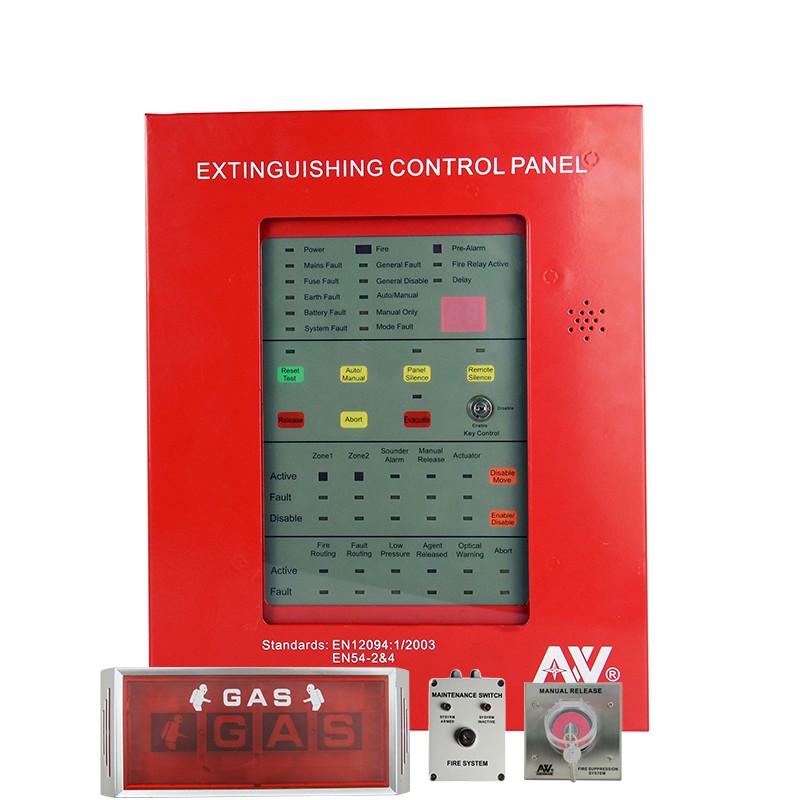 Please feel free to contact me for more details!
Contact: Rella Liang
Whatsapp/wechat/Tel:
Email: sales15 "@" asenware.com

,asenware,detector,system,